Kroma


UX/UI
Illustrator, Photoshop
Image-based social media is encouraging individuals to purchase DSLRs. While the quality of photos from a DSLR are superior to a phone, people are still shooting in full auto mode and not unlocking the full potential of DSLR cameras. Kroma is a photographic guide that teaches individuals how to use their cameras while they are shooting.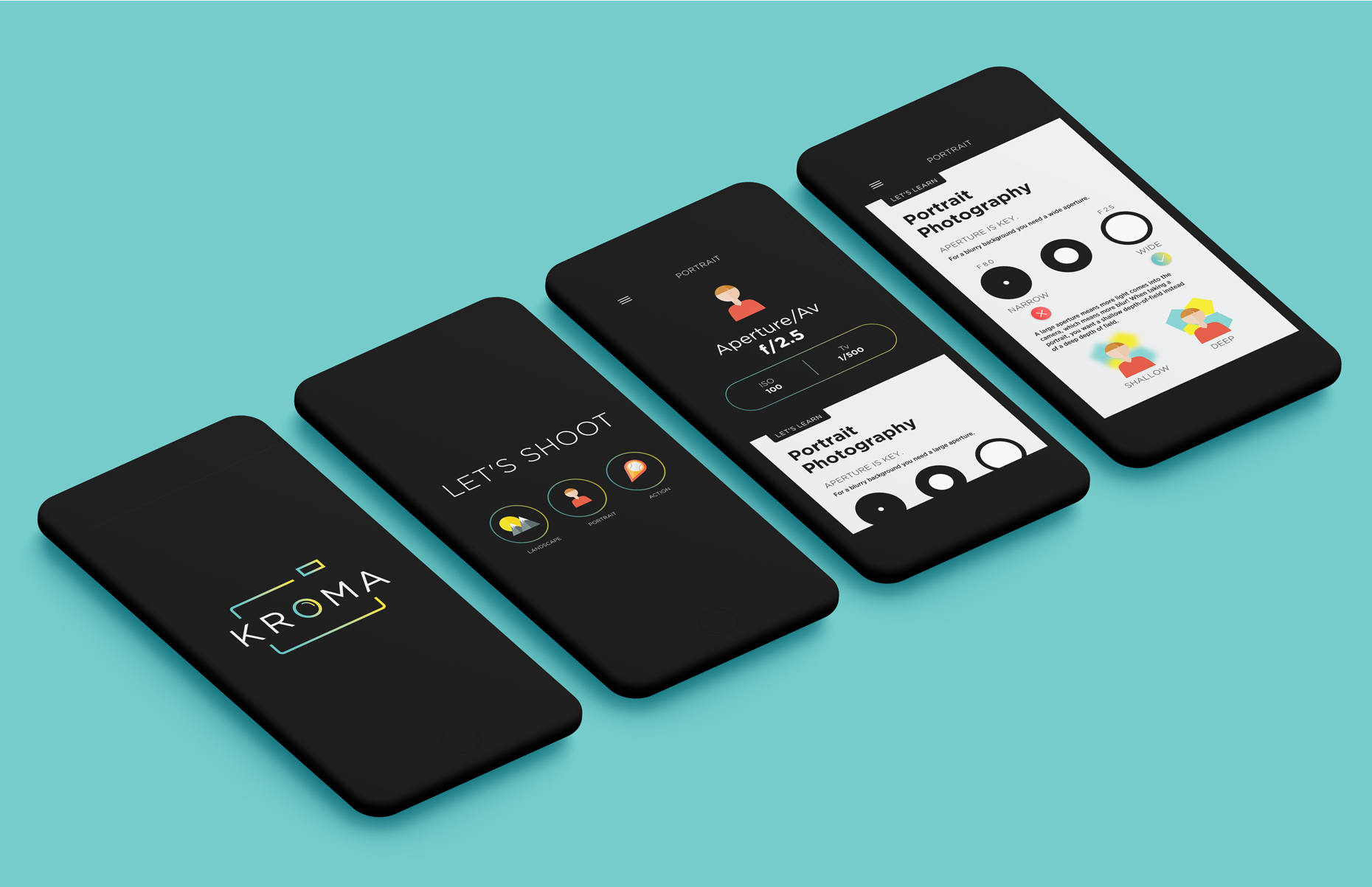 Multigenerational,
Simple, & Sleek
Kroma is targeted towards individuals of all ages. The iconography is simple, colorful, and the interface is straightforward. Quickly open the application when you're ready to shoot and tap on the type of photo you're about to take.
Struggling to juggle your phone and camera at the same time? Kroma can also be used on an Apple Watch, making instructions easy to view with a quick glance at your wrist.